Jeffery Vaska

Graphic Designer
Software Engineer
Creative Technologist
I created and Co-founded Indexhibit. I am currently living in Haiti. This is an infrequent journal of thoughts, ideas and random musings.
I am available for freelance opportunities. Contact:
studio [at] vaska [dot] com
25 March
The official tourism video for the abstract plane.
-
24 March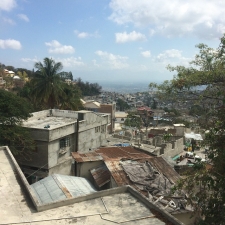 -
Tonight I attended a small gathering of hoteliers in Port-au-prince who are forming an association and the things that stuck out to me most of all:
1 - competitors can be friends
2 - help each other
3 - allow local brands to develop
One of the best things this sector could do, from a cultural entrepreneur perspective, is to nurture growing local brands. Investing in them if necessary, helping them get the products into these organizations.
You're all in this together - don't forget that. Slowly you will go far.
-
After three years of my experimental slow blog, I'm archiving things since I'm now living on a new continent.
I'm working on a redesign of this site but I'm not sure when I'll do this nor am I sure how much things will change.
-