I'm a designer/developer, creator and cofounder of Indexhibit. I currently live in Africa. This is an infrequent journal of thoughts, ideas and random musings.
I am available for freelance opportunities. Contact:
studio at vaska dot com
23 November
Why does everybody use Gmail?
-
20 November
I have to leave (managing) my own company so I can actually work on it again.
-
So much of the internet looks like a cheap shopping mall.
-
19 November
Which "news" do you believe?
-
Insight into my personality - I could drink/eat rice wine or apple cider vinegar straight.
-
18 November
Math, science, history,
Unravelling the mystery...
Oh shit, what's wrong with me!
-
Hey Pascal, who the fuck needs Google?! #haha
-
It's funny how it eventually finds a repeating form.
-
It's a Stop Making Sense on repeat kind of afternoon. It's a Stop Making Sense on repeat kind of afternoon. It's a Stop Making Sense on repeat kind of afternoon. It's a Stop Making Sense on repeat kind of afternoon. It's a Stop Making Sense on repeat kind of afternoon. It's a Stop Making Sense on repeat kind of afternoon.
-
17 November
But, unlike Tyson, at the end I didn't have a viable business and I was never really famous (but I was noticed in some pretty amazing situations). I don't know why I did it for so long but it probably has something to do with the fact that I actually like helping people. I can honestly say that I will never do it again - it was far too much pressure for one person. I just hope I can find a good job some day.
-
I wonder how long it will be before Uber serves cocktails to enjoy during your ride.
-
16 November
Yeah, it was kind of like this.
-
15 November
THIS WEBSITE IS INTENDED FOR ONBOARD AIRLINE OR MARITIME CONSUMPTION ONLY.
-
13 November
I hope Pascal's screenreader doesn't spit out curse words because of the new colors.
-
Flickr could so quickly and efficiently become the new Instagram. And still be the wonderful, old Flickr...
-
12 November
How do you price a song download?
In the past, you would buy a cd for $15 or so and own it for years. Let's just calculate 10 years and 10 tracks per cd to make thing simple:
$15 divided by
10 years divided by
10 songs
= 0.15 cents per song per year OR
= 0.0125 cents per son per month for 10 years.
That's awful math.
Artists should absolutely get a far better cut of streaming revenues than sales of complete albums. How about a model where streaming is the subscription service and you have to purchase the song for 10 years?
I don't know - just thinking out loud...
-
I like this idea that you can have a modern, minimal wainscotting that allows for easy access to electrical cables and configuring outlets in your rooms. The panels themselves might be electrified allowing for new forms of cables to be created. And, finally, switches could be configured, operate via bluetooth and fit into completely new form factors around your home.
Why have a light switch in a bathroom when the lighting could be activated in a floor panel or even simply by a motion sensor (and doesn't require any cables whatsoever).
-
As his wife went out the door for a mission he cracked open a Coca Cola, turned on crappy reality tv shows and lit up the laptop a long night of work.
-
06 November
It's flattering and I appreciate it, but I get emails often telling me how great it is and big it is and how wonderful I am. It's not, it wasn't and I'm not. I kind of hate being so humble about things but there needs to be some reality. At least for my own sanity...
Thanks.
-
04 November
Who you foolin' if the fools are right.
-
30 October
I did all the work for all those years. But, I take credit for having accomplished very little. Next time around, I will simply make things and not focus on helping tens of thousands of people personally. I couldn't and still can't do it all. It feels like I only moved about a centimeter in all those years.
-
I'm afraid that if I live in the US again I will lose my ability to know what's happening around the rest of the world. Not that I'm so greatly informed, but I have zero access to news on the TV (or radio) and it makes a really big difference. I don't want to feel consumed and overwhelmed by the news and luckily these days I don't.
-
29 October
I have an idea for performance art where I drink too much coffee and then call an Indian offshore outsourcing company repeatedly in a few time zones to demand my unused fees be returned. If you know of a space that would like this performance please be in contact.
-
I should turn off the noise in my head before writing emails, I guess!
-
Were the commenters spelling errors sarcasm or incompetence?
-
28 October
Damn, I had no idea Node.js was this much fun!
-
20 October
Why bother reporting the real news? #sarcasm #silly
-
15 October
-
06 October
Suddenly, I was completely surrounded by buses.
-
Why do so many news sites and popular blogs not actually link to the websites they are writing about? #lame
-
05 October
Luxury Bland™
-
01 October
Somebody should make a restaurant where the menu and placesetting (and whatever else) are the food. I bet Ferran Adria did it ten years ago already. I've been edible rocks and even and edible egg including shell.
Has there been an edible "food" magazine yet?
-
I don't like your interface.
-
30 September
FIELD AND
STREAM
-
Sometimes I feel like buying stuff online just to see if it will even arrive.
-
Mental. Culture. Lifestyle. Vaska.kr?
Mental? ;)
-
How many paperclips will the net create?
-
I left your website in my other browser.
-
I charged my phone just for you. #chivalry
-
29 September
I downloaded myself.
-
28 September
BOOK
END
-
21 September
I have a hard time saying things. I have so many things I could say but ultimately it's all meaningless.
-
15 September
As they approached the car in front of them on the highway it appeared that the car had no driver. When they passed he looked into the car an saw a poodle driving and aggressively smiling back at him.
-
I get this. Wish Notch only the best. And, such a lucky (in the hard working kind of luck) guy.
-
11 September
With the right lens (context) everything is 'cultural'?
-
10 September
-
I feel so ordinary lately. I don't know if this is good or bad or doesn't even matter.
-
The next big email app will actually be a group chat application. And, will likely have built-in voice messaging.
-
09 September
To SVG or not to SVG. That, really is the question.
-
02 September
I felt the weirdest thing about being placed on a pedestal (unwillingly and undeservingly so) was that people then expected some kind of a performance. But, I simply didn't have shiny brochures or a sales pitch. And, more to the point, I never had any interest in those things.
-
31 August
What's a website, worth?
~ William Wordsworth
-
30 August
I think taxis in large cities or tourist destinations should have very basic local language lessons.
I have...
I want...
I need...
Thank you
Please
-
29 August
Yeah, I still listen to Weezer. Of course, I'm embarrassed to admit that. #inthegarage
-
28 August
-
27 August
I could seriously sit behind my computer for a week and send blind proposals for just about anything imaginable. It would be so much fun and most people think I'm a kook already. ;)
-
I hate disappointing people. But, people could try to understand. #theinternetiskillingallofus
-
26 August
One eyed ping pong.
-
Sometimes I simply don't feel like using the cnsnnts.
-
23 August
75% black
-
PLA
CE
MENT
-
22 August
HAM
BURGER
MENU
-
20 August
I'll propose you three ideas tomorrow free of charge if you seriously consider them.
-
16 August
Shark week. Is about sharks? Never seen it...
-
10 August
I had my most recent 'energy drink' in the summer of 2006. I can still feel it. I sang Van Halen songs.
-
09 August
ST ART
-
08 August
She's watching Youtube's and listening to Spotify's in the Sahara desert.
-
Wow! The first website I designed and built after I graduated from college ('97) is still actively being used! I had no idea. No, I'm not going to show you...haha...
-
07 August
Let's remember later.
-
06 August
-
05 August
I bookmarked your disruptive app.
-
04 August
Pascal, my wife wants me to bring back a crazy graphic background! #ohshit #decisions #decisions #whostheboss
-
When I hit that codery zone it's like jumping into an F1 without any brakes. #dotheyhaveparacutes
-
I would like to continue being a graphic designer but I see a greater need for solving more general practical problems for people/organizations (like NGO's) who don't have technical know-how or other resources. What is that job called though? And, how can I make a living doing that kind of thing and hopefully still be rooted in the design world? I'm all ears...
-
Why hasn't anybody made a Restaurant Impossible type tv show that focuses on indie developers and startups?
-
There are so many things to be outraged by on the internet. ;)
-
03 August
We've got Bluetooth, wifi, iBeacon, near field communication, etc. - why do our homes still have all of these wires embedded in the walls? Seems like it will be easier to add an on/off switch here or there soon enough...
-
The title of my forthcoming book will be How to do all things wrong.
-
Time, (virtual?) space and relationships.
-
It's interesting how people "love" things so much on the web that they feel the need to destroy them the moment that something isn't going as they feel it should.
I'm guilty of this too. Not long ago I got annoyed by an article David Byrne wrote about Facebook being evil while at the same time forcing people to leave comments on his site via Facebook. The two didn't seem congruous to me. Since then, I have completely blocked all Facebook scripts via Ghostly and I am unable to even read the comments on his site anymore. But, I'm sure I looked like an ass in the process (because I emailed them). I've never bothered to mention it publicly until now.
In the real world if and when you act like that to somebody you don't know they are most likely to simply show you the door or possibly worse.
#internetrage #trolling
-
02 August
I'd be lying if I said that the ebola outbreak was not worrying.
-
30 July
What the world really needs is clarity. But, I have a feeling there are better profits to be earned from confusion.
-
I was reading through this slowblog for kicks this evening and I really need to make an important update:
I have still not heard the new Daft Punk album.
-
Martin replied to my email over a year later and I laughed and cried at the same time.
-
27 July
How much of the 'news' that we encounter each day is not really news? When did opinion pieces gain so much prevalence (it happened before the internet but I don't know when)?
-
26 July
Oh my goodness! Have you been reading Youtube comments lately? What a disaster! #whatswrongwiththeinternet
-
23 July
Send me away to an island with no distractions for six weeks and I'll get a years worth of work completed. Otherwise, I spend most of my time helping people day in and day out (which I do enjoy much of the time, as well).
-
21 July
If you had posted 67,000 plus posts to a forum would you feel like you should take a few years off from the internet? Don't tell me your answer.
-
Pascal, not the computer programming language and definitely not a robot, hated my (dark pink to less dark pink) background gradient. ;)
-
20 July
A few years ago when the Indexhibit forum hit 100,000 posts I was curious to see how many posts I had made. I was shocked to discover that I had made over 67,000 of those posts! That was alot of work...
-
-
All the cool animated effects on the web which I have no interest whatsoever.
-
16 July
The heaviness of being successful was replaced by the lightness of being a beginner again.
~ Steve Jobs
-
ISO
LATION
-
15 July
Today I registered a domain name with a word that, according to Google, has never existed (except that the one result for it references myself). It will be interesting to see how this goes over the next year or two.
-
-
14 July
Do something silly with complete seriousness.
-
01 July
The project needs a model. It needs to be allowed to have a model. Free, sustains nothing. Think about it. Support creators. The same way we have supported creators for more than seven years now with more than simply free - code and support and in many cases one on one free help (from me).
Depsite what some people want to complain about (because isn't this what is happening alot on the net), we have helped alot of people to show their work. The opponents are only a small proportion (and a bunch of them were building sites for paying clients and still not supporting the project).
It's enough...don't let the internet become shit and allow "free" to become the only thing. Free is not what everybody thinks it is...
-
29 June
It's funny how every World Cup is another "introduction" for folks in the US.
Whatever the media says doesn't make it true.
-
28 June
Hype hype hype hype hype hype hype hype hype hype hype hype hype hype hype hype hype hype hype hype hype hype hype hype hype hype hype hype hype hype hype hype hype hype hype hype hype hype hype hype hype hype hype hype hype hype hype hype hype hype hype hype hype hype hype hype hype hype hype hype hype hype hype hype hype hype hype hype hype hype hype hype hype hype hype hype hype hype hype hype hype hype hype hype hype hype hype hype hype hype hype hype hype hype hype hype hype hype hype hype hype hype hype hype hype hype hype hype hype hype hype hype hype. And, more hype.
-
26 June
Peak Google. Whoever is writing this thesis I would love to read it...
-
14 June
They want to automate everything. This is what all want, right?
-
13 June
Yep.
-
10 June
↓ How do you like me now?
-
If I switched from four columns to five it won't fuck up the internet, will it?
-
Most football/soccer players look pretty ordinary - like they could be your accountant or landscaper.
-
That feeling when your team scores a goal.
-
09 June
Lately I've been surveying the options for producing books via iPhone apps and there are a few that appear to be really good. Comparing prices though, I don't find myself swayed by lowest price because I'm quite certain that those people won't be in business next year. I want a low price, but I also want quality and to support a business model that I simply find sustainable (and probably more ethical too).
-
You ever been cornered in one of these marketer meets marketer meets marketer conversations where they espouse the greatness of the newest new thing they could think of that minute? Startup culture has pretty much evolved to that point. It's more about marketing than anything else for most of them...
For the rest of us, our journey for genuine and real things in the world, including the internet, persists.
-
08 June
Folktrepreneur
-
Trying to improve at life.
-
I've been really busy lately. I haven't watched or paid much attention to the news. I just took a peak and realized that life has been so much nicer lately.
-
05 June
I am not excited about promoting your brand. But, I am excited about creating it.
-
Are these thoughts in the past, present or future?
-
04 June
Look for that tiny spark that gives you that feeling and then try to chase it for the rest of your life.
-
03 June
...we have an economic system that, by its very nature, will always reward people who make other people's lives worse and punish those who make them better.
-
02 June
DIY was great until there were all of these DIY tools.
-
30 May
The best organizational technique is to simply write it down. Write it down so you will remember it later. Throw your stupid reminder app out the window!
-
28 May
The prevailing criticism lately on a few projects has been that the typefaces "look too American". Every time, I couldn't agree more. It's something to think about...
-
Given the situation, I would much prefer to slice a tomato with a bread knife than a blunt edged (chefs) knife.
-
26 May
I would like to see somebody create a remote database service that you can simply login to with your email address and a password. Any system could work with it (via API). The database could become more important than your own website in time.
-
25 May
Why hasn't a duo clothes/dish washer been created? Seems too simple - just have a rack that you can remove when you wash clothes and have a special mode for the dishes.
-
23 May
It's amazing how easy it is to say bad things when you barely know the language.
-
15 May
Too many apps and gadgets.
-
13 May
I call it the Niggly Web.
There are now options on top of options on top of options with our new space age computers and their options on top of options on top of options that make it such that we're constantly accidentally clicking, scrolling, sliding and nudging things in the browser (and also the desktop).
Is this what we really wanted?
-
08 May
Am I remembering or am I forgetting? What's the best part? #listeningtomusic
-
04 May
The story isn't necessarily better than the music, but it can make the music many times more interesting.
-
29 April
I find that news articles these days are so redundant. They write things in a circular fashion constantly rehashing the same pieces of information in slightly different ways. It's tedious reading something that is a few thousand words when it could actually be written in 500 or so.
Yes, I realize that this is a common journalism practice that was invented for newspapers so it was possible to cut the article where needed to make things fit nicely. It's still annoying though and most of us, I believe, are reading at a higher than seventh grade level.
-
28 April
Social status.
-
19 April
-
16 April
Sleeping does a body good.
I think it's probably been a year since I last slept normal hours consistently. Helps so much.
-
14 April
At what point is venture capital reduced to marketing budget capital? To what extent are we already there?
-
13 April
What interests you most about the web these days?
I'm not sure myself.
Years ago it was helping people publish but I've more or less done everything I could in that respect.
I can say what disappoints me most about the web today - and that it is being taken over by corporate interests. If there is a startup that is worth anything they have funding and will be pushed to the extremes at some point to make a return, or else.
If anything, I'm most interested in the formation of genuine relationships and sharing over the web. Something that is hard to come by.
So, if you have been reading my weird blog for awhile send me a note and tell me what interests you about the web today. Maybe we'll have a good exchange. ;)
-
10 April
I wish Bill Frisell would cover all the of early Modest Mouse albums.
-
Capital in the Twenty-First Century is, as I hope I've made clear, an awesome work. At a time when the concentration of wealth and income in the hands of a few has resurfaced as a central political issue, Piketty doesn't just offer invaluable documentation of what is happening, with unmatched historical depth. He also offers what amounts to a unified field theory of inequality, one that integrates economic growth, the distribution of income between capital and labor, and the distribution of wealth and income among individuals into a single frame.
-
09 April
Social sharing is not a new concept.
Do you remember buying that new album and listening to it with your friends? In the same room at the same time? And the easy and fun conversations about your favorite band and songs?
Sharing is not new. It was better before the internet took command of the concept.
-
08 April
Style sucks.
-
Rice
Beans
Marijuana
Crispy potatoes
Sour cream
Salsa
-
03 April
With the coming of the Internet of Things will we even bother having personal websites? Everything will be a web thing! My drawing has a built-in sensor reporting directly to the web. My latest sculpture just tweeted "fuck you" to somebody. ;)
-
02 April
The undertow of the internet.
-
26 March
Do you still feel 'connected' via the internet today? Or, do you simply feel like you are only consuming media?
-
25 March
Reduction is where design begins.
-
-
23 March
-
17 March
HELP WANTED: a Haiku expert to write witty, charming and positive haiku's about the absolutely horrible, shitty, dysfunctional and fucked up traffic in NKC. Must work on-location. Name your price - we're desperate. ;)
-
16 March
-
There are alot of people out there in agency land who don't want the work to look expensive: minimal, smart, typographic, uncluttered, etc. But, that is exactly what got most of us interested in the first place.
-
10 March
I've always thought of www as the most amazing phonebook ever. I remember telling people this in 1995. It took many years for it to become that useful but we're finally beginning to get there.
Along those lines, how many of you have ever used microfiche?
-
09 March
Scrollby shooting.
-
Convenience is the new commodity.
-
07 March
Why not dress like your website today? #twinsies
-
06 March
-
04 March
If you say Munken to me I will buy you a drink. Every time.
-
03 March
Soon, the entire world will be your grocery store. The best quality and prices globally.
-
I feel like a bad guy because I don't Facebook 'like' anything. Never. Ever. Not once. #ubstreperous
-
25 February
Even if you say "social media is important" a billion times it doesn't mean that it is. #wizardofoz
-
20 February
-
Unwittingly involved.
-
19 February
It was an art project.
It was not a 'startup'.
There was never any funding.
And now it is what it is.
-
Is not a luxury brand.
-
17 February
I believe in the every thing.
-
My kitty's scent is leaving the yard. Other cats are moving in. I'm very sad.
-
I don't like when I go to the diner in the morning for breakfast and it's filled one hundred percent with guys (most of whom are smoking, as well). Do women eat breakfast, too?
-
13 February
Why hasn't anybody done an internet radio show? I mean, a radio show about the internet. There are endless supplies of Tweets, Vines, blog posts, actual news, etc., where it would be easy. Think of it as CNN, or better yet NPR, about the internet with great smart and even funny commentary and editorial.
Am I just stupid that I think this would be great? If you do this, let me know and give me a job.
-
You never change things by fighting the existing reality.
To change something, build a new model that makes the existing model obsolete.
― Richard Buckminster Fuller
-
Imagine a video game that is impossibly hard and should never exist. Then, build it.
-
11 February
Why Indie Developers Go Insane
I know what this feels like. I'm happy to say that I feel much better these days. The stress was far too much at times.
When going through life like this it feels pretty dark and there are very few people you can ask for help (I tried). It becomes an endless loop where most days you are simply trying to feel good about yourself. At the time I couldn't talk about it publicly but I knew people thought something was wrong. And, if you do talk about it, you face even more harsh criticism that you are ungrateful or spoiled or even worse.
On the days where I tried really hard to not care about what was being said or people's particular problems it felt like living a lie. I couldn't escape it and I actually did care.
At the end of the day I created Indexhibit because I believed in an idea, felt I could both support and extend the idea, and wanted to do something good with my skills. I never expected it to become influential, popular (for a very short time) or turn into a real business. I'm happy we're still here and moving things forward.
-
10 February
For every thousand people that you help there is that one that doesn't go well for whatever reason. On the internet, that's not good enough.
-
Such a huge achievement when the email can be turned off for the day and real work can be focused upon. Productivity!
-
07 February
We are showroom dummies.
-
01 February
In the end you are very likely to find the beginning.
-
You have a TV. There's no reason to look out the window. Right?
-
29 January
I don't enjoy that the French language makes such a frequent use of exclamation marks.
-
27 January
I don't hear the music all day anymore.
-
22 January
Dear subscriber, you are registered as a participant in a mass disturbance.
#bigbrother
-
21 January
The more I see of these new streaming services (I've seen three new ones this week alone) the more i'm having the urge to buy a turntable (and vinyl).
I'm not much of a contrarian. It's a weird feeling though…
Has anybody made a turntable plus iPhone app combination that captures the output directly to the device so you can carry that quality sound with you? Now that would be a good 'synchronization' service...
-
20 January
Where did the internet go?
-
17 January
I still don't like doing interviews. I say interview the interesting person every time...
-
I think restaurants should be primarily owned by the chef. I think that chef's should not be allowed to own more than the number of restaurants where they physically cook (most likely one).
We don't need another guy who's more businessman than chef owning fifteen restaurants around the world because some investor knows that they will make bank for two years and then they will need to reformat and move on to the next chef.
Yes, the above is stupid, but celebrity restaurants where the chef doesn't even cook kind of suck.
-
13 January
Every single button is a marketing driven experience! #oivey
-
Keep on desperately scrolling because unlike a good book or a brilliant album, the internet just doesn't end.
-
12 January
-
Tonights agenda: solve every problem in the world.
-
06 January
Why hasn't Adobe made their own web browser?
-
Who actually wants to spend a fucking cent on marketing? Who?!
-
26 December
-
25 December
Social responsibility transformed into social vanity?
-
16 December
The things I "follow" on the web are things that I'm interested in but don't have much ambition to actual follow. The things I'm a great fan of I don't follow because I want the thrill of stumbling across the pieces according to my own process.
More and more, I'm happy that something happened two months ago and I didn't know about it.
-
Cave paintings were the Instagram of their day.
-
12 December
SOCIAL
ISM
-
Fuuuuuck! Stop being so social on the web. You are diminishing the web as a creative, communicative and constructive medium. Damn.
-
The stupidity of bureaucracy should not be taken personally.
-
The news should be told without the drama. And 'news' that is purely drama likely does not need to be in the media whatsoever.
-
As the internet builds more and more DIY tools regular people seem to do less customization.
-
10 December
I write all my bookmarks down in a notebook so I will remember them better.
-
08 December
Auto manufacturers are trying to figure out how to sell cars to young people. Idiots.
MAKE THEM AFFORDABLE WITH QUALITY DESIGN AND WORKMANSHIP.
Geez...
-
"That may be the ultimate tragedy of capitalism in our time, that it has achieved its dominance without regard to a social compact, without being connected to any other metric for human progress."
~ David Simon
-
06 December
-
MONETIZE
IS A FOUR OR FIVE
LETTER
WORD
-
I'll have my spicy tuna roll foot long.
-
05 December
I'm sorry, but your SimpleViewer was slower than the teapot and then I entered peace and tranquility and completely forgot about your website.
-
03 December
Keep working on that pipe dream project on the side - you never know.
-
02 December
AMERICAN
CULTURAL
DYSLEXIC
-
Because I've had this idea I know that there are already 100 people working on this thing that does not currently exist today. The race is on.
-
01 December
Before I made Indexhibit I had this stack of ideas of things to work on in 2006. Indexhibit was the first idea on the list though and I never got to any of the other ideas. I never had time...
I'm generating a new list for 2014 but I doubt the first idea will stick. Fingers crossed though.
-
Only very recently did I start to feel nervous about being an independent. It would be nice to have a support system.
-
30 November
Don't be afraid to draw your own typeface. Fuck the type fascists.
-
I wish the money didn't get in the way because I do need to *try* to earn a living (I'm not doing very well at it though). But I wish I could simply help everybody...
-
28 November
How many clicks to get from here to there?
-
27 November
Invent a client today. Go crazy with it. Deadline is 5pm.
-
Surely, companies the size and importance of Google and Facebook have customer support phone numbers, right? Nope.
-
26 November
Uniform identification key.
-
24 November
This is called using science...
-
At the church of New York City I am a partitioner.
-
Just myself and Lou tonight and a bottle or rum.
-
I should only be doing fun, creative things for the project. Instead, I have to deal with finance and support and hate mail and abuses before actual 'work'. No wonder it's not fun or cool anymore and I feel awful much of the time.
-
19 November
COLOR
COORDINATED
GREY
SCALE
-
Why not cowpath your wardrobe?
For instance, this color, represents the 'fun' zone. ;)
-
The last time I spoke at my university, giving a presentation about disonance in music (in a class), everybody laughed at me because I was too shy and uncomfortable that I couldn't... speak... prop... er... ly...? I was embarrassed but it really felt good.
-
Is it possible to sing without moving or showing any facial expression?
-
These days, when we're talking about the future of the web we aren't talking about www much.
-
18 November
Are the limitations liberating?
-
What is your proximity to whitespace right now?
-
Beautifully rudimentary...
-
I literally want to be able to talk to my walls. Of course, I want voice recognition embedded in them as well. #thefuture
-
How are we feeling today with all of these stomach churning revelations about governmental and corporate surveillance of our every move on the internet?
-
05 November
Very nice technique!
#onoff #vietnam #traffic
-
04 November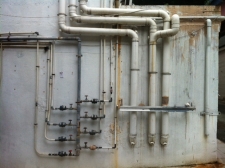 -
Lai Chi Kok
Cheung Sha Wan
Sham Shui Po
Prince Edward
Mong Kok
Yau Ma Tei
Jordon
Tsim Sha Tsui
Admiralty
Central
-
29 October
LOOOOOOOOONGING
-
27 October
I bookmarked your silly smile.
-
Everything is true.
-
25 October
For some people, the return key means "fuck you".
-
What's your story? Tell me.
-
23 October
Noticing all the similarities and differences. Mostly similarities.
-
15 October
If I start obsessively following my kitty around with a video camera will she will transform into a thoroughly hilarious, cute and lovable creature like Maru or Lil Bub?
-
14 October
I'm suspicious of free apps. #termsofuse
-
There was a time when I showed some of the works I had done but I got so many emails from people asking me to copy this or that site for them that I lost interest in showing work. Using a layout is one thing, but all I ask is that people put some effort in to trying to do something of their own design if they want customization.
-
EVERYBODY
HAS A
BETTER
IDEA
-
13 October
I scrolled right past your face.
-
Disruption is a shortcut.
-
11 October
I've quipped about this alot already but my question still remains, why not support creators who provide (on whatever level) for you?
-
10 October
-
07 October
-
06 October
Mathematics in Ethiopia - old school style.
-
Are the demonstrations 'shutdown' too?
-
04 October
WW3 will be fought via social networks.
-
02 October
CSSrsly.
-
29 September
Let the sadness hit you like a truck...
-
25 September
I keep clicking on you.
-
24 September
Begin with a dull idea.
-
23 September
This slow blog/journal is perhaps the weirdest project I've ever done. ;)
-
21 September
'Free' has become an API.
-
20 September
LONG
AGO
GO
-
Are they really laughing out loud? Really?
-
In the future everybody will wear iBeacons to express things we could never say publicly.
Mine would probably say something like, "I'm not ignoring you, I'm just very shy. If you are nice and smart I would love to have a conversation about anything."
-
The word "free" should be banished from the internet.
-
19 September
But I don't actually need this much news and information.
-
Cultural Entrepreneur.
-
16 September
-
I wish I was a neutron bomb...
-
15 September
We're moving from a sharing society to a protective society. Alot of people called this before it even happened.
-
One or two spaces at the end of a sentence? #typography
-
10 September
I don't like talking to phones but I like talking to laptops.
-
LEFT
OVERS
-
STOP
-
07 September
ZERO
LOWER
BOUND
-
04 September
Do what you love even if you aren't sure what you are doing. Discovering your own process will make it original.
-
30 August
STAG
NATION
-
29 August
Today, be more helpful than ever.
-
20 August
-
My culture isn't your culture. But we do share some culture.
-
15 August
-
14 August
The consensus on the web is that everybody has their own experience.
-
12 August
Seeking investors feels a bit like giving up.
-
Even the email spammers need a summer vacation.
-
11 August
Hi Belgium. I'm quite certain you don't miss me.
-
08 August
SWEAR
WORDS
-
07 August
Most of the time I don't want to read what's on the screen. The internet is mostly unread.
-
06 August
Make sure your startup has space for a DJ.
-
04 August
We got computers,
we're tapping phone lines.
They know that ain't allowed.
-
29 July
Is there a relationship between drug advertisements (on tv) and overly emotional reality shows (US)?
-
When was the last time you bought a physical book?
-
27 July
There is a storm brewing in those "clouds".
-
In the future the global economy will be 100% based on tourism.
-
25 July
Aim for imperfection.
-
I DON'T
WANT NO
SCROLL
BAR
-
23 July
There was no press release. Things just happen sometimes.
-
I remember exactly where I was the day I first heard Tom Zé.
-
Is electric guitar a Photoshop™?
-
-
22 July
NET
INTER
-
I scrolled right past your house.
-
If you are a farmer or small food producer I want to work with you. If you know of anybody who needs a designer/developer please tell them to get in touch (my email address is above).
-
Put the pocket on the t-shirt anywhere you want.
-
21 July
Click the wrong button today. You'll be ok.
-
If you aren't creating your own projects, you'll end up working on other peoples things.
-
Tea in the Sahara have you?
-
18 July
We all seem to be surveiling each other via the internet.
-
-
16 July
-
Send an email or even a letter to somebody you haven't spoke with for a long time now.
-
I love it when an algorithm is completely wrong. Hello space age technology social network...
-
15 July
GLOBAL
ISM
-
14 July
Greed is a better word for "disruption".
Thom Yorke and Nigel Godrich Pull Music From Spotify, Speak Out Against Their Business Model
Support your favorite artists.
-
Somebody build a search engine that specializes in food/recipes.
-
THE FLAVOR
OF
HOME
-
START
UP
-
Searching for meaning.
-
OOF
-
13 July
Will we need bookshelves in the future?
-
12 July
Does anybody really share a common definition for 'globalism'?
-
India
Japan
Peru
Mexico
-
11 July
Brian Eno remembers a time when app's had knobs and switches.
-
Appify the workplace! ;)
-
Everything need not be an "app". Sometimes, you simply need to do the work.
-
10 July
This made me smile. Which reminds me, I have alot of work to do this weekend.
-
What if you are too busy to 'search' for something. Who can you call about that service? ;)
-
Today, in my mind, I invented a new notification service that will update all your social sites at the same time. I call it 'Super Extreme Mega Notifier' or SEMN. Oh, wait... ;)
-
09 July
It's not normal be unhappy. Respectfully, wake up.
-
Economic necessity.
-
What would Andy Warhol have done with the internet?
-
06 July
-
Every time I have bufala mozarella I think of this band.
Which foods make you think of specific foods? And, vice versa... ;)
-
05 July
August 03 I quipped:
Everything is a startup.
Today:
But it shouldn't be that way.
In the old days people created "businesses".
#marketingtricks
-
01 July
Tonight I watched a Flash loader loading. It got to thirty-seven percent before I had a new idea.
-
The U.S. is only five percent of the worlds total population.
-
30 June
Experience repetition.
-
27 June
Best video on Youtube of all time.
-
25 June
Not everything has to be on the scale of creating a business (startup) only to see if it fails quickly.
Let that single, focused, individual idea fail fast. Make a new idea. Repeat.
First one to one hundred wins. I believe this is the purpose of my slow blog. ;)

-
Is that an airplane buzzing in the distance or simply the sound of the new day arriving? 6:48 am.
-
Beeer.
-
22 June
Callout culture
-
19 June
I'm at the local cafe and I'm hearing stuff possibly subliminally added to the music/lyrics, like:
"Diiiiiiiiiiet Coke!
Diiiiiiiiiiet Coke!"
In some excruciatingly pained probably unrequited love song.
Is it just me?
-
17 June
You know how you know not to call somebody because it's very late at night even if they are in a different time zone? Wouldn't it be cool if people extended the same courtesy with regards to email? Just thinking out loud there... #mentalbreakthrough
-
16 June
2013, the year people returned to the outside.
-
I still miss Emigre and Speak magazines.
-
14 June
-
13 June
Design is a conversation.
We used this back in the day for Tatiret - I've been thinking about this statement alot lately.
-
I'm sorry, but I am unable to 'tag' my life accordingly. This website is the messiness of my mind. ;)
-
Don't forget the Motor City...
-
-
11 June
This PRISM thing really disgusts me. US, you need to set a good example for the rest of the world or you will have some very difficult times ahead when others follow your example. This could get very ugly.
Note: for viewers who are not aware of this, I am a US citizen.
-
Are there too many new restaurants?
-
-
04 June
I don't want a bigger burger. I want a smaller burger with much more interesting flavors. Then, I can have three of them.
-
29 May
Gaussian blur expiration date
-
22 May
Are we able to be lucid about our own culture? Or, only other cultures? Can we escape our own culture (when we're in the midst of it)? Still trying to figure out what the question actually is here...
-
20 May
"After all we live in the age of the rating, when everything can be marked out of five stars, or 10 stars or 100; when no restaurant experience is regarded as worth considering unless it can be shifted into a position on a list. Napkin-sniffing food bloggers photograph every dish that passes, like butterfly collectors pinning their collection to a board, and killing it just as effectively."
Jay Rayner of the Guardian, writing about the best meal ever. The rest of this article is lovely.
-
18 May
Go outside. Play in traffic. Those bumps and bruises are valuable.
-
16 May
I haven't heard the new Daft Punk album. Have you?
-
14 May
I want to print a 3D printer.
-
13 May
My career will take me where it wants. Currently, I'm literally in the desert.
-
-
08 May
Let's be weird again. In the most scientific way, of course.
-
07 May
-
03 May
The obsession with being 'right' all the time is the death of design. I propose producing many more things instead of being a constant critic.
-
02 May
Bevel expiration date
-
01 May
"Disruption" really seems like the wrong term for it.
-
What's up with the film biz by Steven Soderbergh:
Well, how does a studio decide what movies get made? One thing they take into consideration is the foreign market, obviously. It's become very big. So that means, you know, things that travel best are going to be action-adventure, science fiction, fantasy, spectacle, some animation thrown in there. Obviously the bigger the budget, the more people this thing is going to have to appeal to, the more homogenized it's got to be, the more simplified it's got to be. So things like cultural specificity and narrative complexity, and, god forbid, ambiguity, those become real obstacles to the success of the film here and abroad.
-
29 April
I'm sure I've said it somewhere in the past, but I have a retraction:
You can't have a website for every thing.
-
24 April
The 'delete' key is imbued with communication apprehension.
-
08 April
Everyday I wake up and have so many things to do, many of which I don't consider creative work, I simply pick one or two and start focusing on them. I hope there is a day when I get to spend all my time creatively again, like it was years ago.
-
05 April
Janitor [Youtube] via Boing Boing
-
28 March
I'm thinking about it...
-
08 March
Eat &
Sleep &
Breathe &
Think &
Make &
Communicate.
-
07 March
I'm not sure what to say. Maybe this too has run it's course.
-
01 March
Are we all reliving our lives infinitesimally on the web?
-
27 February
Deal with work email before you sit down at your desk - you will get much more accomplished.
-
26 February
Cobain said that he missed the comfort in being sad.
-
25 February
That was a delightful Monday.
-
22 February
Simply formulating the question can be much more complicated than you would expect. This is where experience and intuition makes a world of difference.
-
18 February
So many things to do. Too many things to do.
-
13 February
I've always felt that working in design was a privilege. If that's you, then you are lucky. Don't take it for granted. Work hard.
-
11 February
Mr. Byrne's short essay about civil disobedience (and Aaron Swartz) is worthy reading material.
-
10 February
Is it possible to write a movie and release clip by clip, scene by scene, from each individual actors Youtube account?
-
06 February
The thrill of the search is gone when you press that Search button.
-
05 February
Don't be an island.
(I can't believe I just wrote that)
-
03 February
"A proposal by the Prince George's County Board of Education to copyright work created by staff and students for school could mean that a picture drawn by a first-grader, a lesson plan developed by a teacher or an app created by a teen would belong to the school system, not the individual."
This is absolutely one of the most terrifying things I can imagine coming from public schools.
It's not only bad enough that we have PAC's and endless special interest lobbyists fighting for corporate rights and tax havens, but now they want to bring Facebook style privacy rights to public education? Where will it end? Shameful...
-
02 February
What's wrong with being average?
-
31 January
I've always struggled with the attention because I know that I'm just a totally average person. It felt like a kind of lie to do that interview (which is why I turned them all down).
-
One of the lonely things about working solely over the internet is that you never physically see the people you work with. It's doubly difficult for me since I live in Africa at the moment.
-
29 January
Sometimes the most simple, subtle change can make your mind bend.
-
25 January
Do you remember the first time you hear Pixies "Monkey Gone to Heaven"? On AM radio?
-
It's late friday night where I am and I just shut off my email for the weekend. I helped a heck of alot of folks over the past few days - it's a feeling of accomplishment and a time to have a little celebration. It feels really nice.
-
23 January
My sales pitch is still on vacation.
-
22 January
I'm happier when I'm sending less emails. I bet it's the same for most people. What about tweets or SMS (something I don't really utilize at all)? This could be a nice topic for study.
-
18 January
For every long there is a short and vice versa. #economics #bullshit
-
17 January
There is a war going on next door. People are starting to get nervous.
-
16 January
We have all of these social platforms, simple tools, the means to easily express ourselves and create things, yet I feel very disconnected from the internet even though I work there nearly every day. Those tools are mostly uninteresting to me. What is this space called?
-
15 January
What I really want is to have no interests on the web and have it all be new to me.
-
13 January
Now that the end of the world has come and gone and nothing happened, in 2008 during the financial crisis outbreak, I happened to wander across a video on youtube where a guy was explaining the Mayan calendar and end times. He believed that time was going to invert itself.
It was a ludicrous idea to think the world would end. Apparently, the Mayan calendar saw time speeding up over the ages but never really explained what would happen on December 21st. So, he believed, that time was going to begin slowing down exactly the same way it sped up. He even mentioned that the final period would be then end of an age of fraud and we would enter a new age of truth. Hippie talk?
Madoff? Banks finally getting caught up in their games? Mass media seems to have become so inefficient where it now must fully resort to gimmicks (Fox news, etc), the rise of openness. Maybe, is about all I can say about his idea, but it's an interesting way of looking at things.
I'm all for things slowing down though - let's enjoy life and have it be special.
-
09 January
I'm still trying to figure out where I stand on this trillion dollar coin idea.
-
2012 was a year like 2005 for me - I'm relieved it's finally over.
Good things seem to happen when there is a plan.
-
30 December
Amongst other things, one of the most important things I had to learn how to do was take time off. Actually, take a break. I'm better tomorrow and the day after if I take a day now to relax.
And, I can only drink coffee on weekends (and not very much - even decaf).
-
Today I went to Windows.com for the first time in probably six years.
-
23 December
This space is mostly unfiltered and unedited. A few days ago I mentioned that I wanted my internet to be more 'retro' but that's not such a clear statement.
What I meant was more like the early days when every new project wasn't somehow funded by a large pool of capital. It feels more like a gold rush today than it did in 1999 and perhaps that's even a good thing. Innovation and great ideas, especially on the web, don't require millions.
The problem is that if you have a great idea somebody with a pot of gold is waiting to capitalize - with or without you. The internet was much more fun and interesting five or so years ago - I think many people are missing those days. It felt more genuine and special - at least to me.
-
22 December
I want it to be good, even great. But, I don't want it to be exclusive. Just my own way...
-
14 December
-
13 December
I want my web to be retro lately. And, still pertinent to the technology. No, I'm not talking about skeuomorphism or whatever it's called.
I've made this point before, I want it to be special.
-
09 December
Early in 2009 I got an email from a nice guy who wanted to interview me - he said he would be travelling through my city. The title of the interview series was something like "Monsters of Design".
But, I'm not a monster, I'm just an average guy. I was super embarrassed about the invitation and could feel this overwhelming wave of enthusiasm coming at me. It's the kind of thing I've always tried to dodge (it doesn't happens very often to be honest).
I told him that I didn't see myself as that kind of person/designer and that I had to respectfully decline.
Tonight, I was a little curious and tried to find out what happened with that series - I am pretty sure that it never actually happened. Much to my surprise though, there are many design competitions/awards out there, many of which are related to architecture, that use that same title.
I find that kind of silly and strange. But, I wonder if there is an opportunity inventing insanely crazy names for design awards/competitions?
- Biggest ego-driven design awards
- Most tasteless and expensive use of stock photography awards
- Too many typefaces competition
- Worlds most Frankenstein architecture awards
You get the idea...have fun with it.
-
06 December
I'm digging Billy Joel tonight. What's wrong with me! ;)
-
05 December
"Between 2007 and 2010, the median net worth of U.S. households fell by 47 percent, reaching its lowest level in more than forty years, adjusted for inflation. In other words, middle class wealth virtually evaporated in this country. A good chunk of the population got sucked through a financial wormhole back to the sixties."
-
02 December
-
I want more concert/music and less interviewing.
-
The message isn't clear.
There is no message.
-
I've been up since 3am and keep wondering exactly what is "american" food?
-
26 November
I've been on vacation in Sri Lanka - a place that is mostly Buddhist (by religion). For the most part, I would say that people here accept the things that happen in their lives and in a very healthy way. Locals seem happy and content with life in a way I've never seen elsewhere before.
-
12 November
Do you place value on your own work?
For the person who sent me that email - the only reason Indexhibit still exists today is because we changed how the project works (in June). Without that change, which was planned for some time, it was totally unsustainable. Very few people donated.
If you are going to our site today, getting help, reading tutorials, etc., consider that we feel that is worth more than free - it does have value. It would not exist if we had not changed.
Every creator deserves to place value to their own work. Creators, more than anybody, should be interested in supporting other creators.
-
07 November
Sometimes I'll have an idea for a project I want to produce but I'd rather see somebody else live with it.
-
06 November
In the US, voting should be a holiday that happens on the first Monday of November. It should be a big weekend celebration followed by a voting day where everybody can take their time to do their civic duty.
Also, it's kind of nuts (to me) that we still can't vote online.
-
It's never too early and it's never too late...
-
04 November
I've been sick off and on for three weeks now - getting kind of bored of it. #thattimeofyear
-
03 November
Before the moon arrived we danced with fluorescent phytoplankton on the beach.
-
30 October
-
24 October
How do you see the work that you did versus the work that you do?
Phillip Glass: I don't mean to give you a Zen koan, but the work I did is the work I know, and the work I do is the work I don't know. That's why I can't tell you, I don't know what I'm doing. And it's the not knowing that makes it interesting.
-
Slower...
-
-
23 October
-
Todays agenda: don't login. Don't look at email. Fuck Facebook. Don't answer phone calls or even listen to messages.
Simply, think about your idea. Alone. In a crowded coffee shop or museum, wherever - who cares about going to the studio or office.
It will be the best, more productive day, you've had this week.
-
22 October
I spend much of my time seeking simple luxuries.
-
20 October
Lately, I'm slow to respond.
-
19 October
Recently I found something broken on David Byrne's website so I sent a friendly not letting know about the quirk. A couple days later I got a short 'thank you' note with a signature of db.com. Deutsche Bank?
I'm still trying to figure out if this is a subversive joke. ;)
-
09 October
The mistake is the interesting part.
-
07 October
I forgive you for the wrath.
-
24 September
There is usually only benefit from walking through the fire. It doesn't make it any less scary though.
-
21 September
Defending myself from the biggest, scariest bee I've ever seen with a bottle of window cleaner is a success!
-
Get a book about a subject or author you know nothing about and read it from cover to cover. How has that experienced changed you?
-
20 September
I'm in Spain right now trying to get some rest. First rest I've really had this year. It's going so-so, to be honest. I wish it were going better.
Making positive change in one's life can be complicated but you have to ride it out.
-
Find things that make you happy and then obsess about those things.
-
11 September
There sure seems to have been a pre-occupation with apes in the late 60's.
-
05 September
Apparently, when you are running for President of the United States, you take your own weakest point and try to pin it on the other guy. Shameful.
Vote Obama.
-
Is that problem even worth solving?
-
30 August
-
I don't have a solution.
-
28 August
oozing humidity
-
27 August
"Until the end, I only want to work with the best fish."
~ Jiro Dreams of Sushi
-
It's not perfect. Yet.
-
23 August
I have a degree in literature.
-
22 August
20 super important, critical, needs-to-be-done-yesterday, things to-do. Pick one, turn off the internet and focus.
-
Oftentimes when I sit down to write something in a long form I find I am able to say it in one concise sentence. Then, I begin wondering if authors/writers really need all of those words.
-
18 August
There is a great search for meaning and value on the web which is leading people to try new systems, formats, friend, follow, like, respond, etc. In the end though, what everybody is really searching for, is themselves.
-
16 August
This week was a rather momentous week with regards to the web. Alot of lines are being drawn. Personally, I'll have a cocktail and kick back in the sun for a bit (I don't have anything to contribute).
-
08 August
Many years ago, 1999 to be exact, I was having a meeting with a client. It was a very slow and tedious meeting because the client understood nearly nothing about the web. Most people didn't understand it much in those days. But, I really liked him and wanted him to understand and feel comfortable with the decisions we were making.
In the middle of our meeting his wife barged into his office out of breath with incredible news. She had just landed a new job doing marketing for a bank. She was absolutely beaming which made perfect sense to me. But, she made some comments that didn't make much sense to either of us about home loans, it's going to be huge, incredible profits, rule changes, great opportunity. Ok, that sounds great!
I never again wondered about that moment until 2008 when there was a financial heart attack and everybody started talking about home loans (in the US). Slowly, people began to learn that a good deal of those loans were fraudulent. The bank that she worked at was categorically one of the worst (I'm not going to put their name here though) and they had to be bought out or face bankruptcy. Too big to fail but not to small to be sold for pennies on the dollar. Somebody profited again on top of that mess.
She was talking about the Glass-Steagall Act and it's repeal during the Clinton years which basically allowed regular banks to play dangerous games with deposits.
I had witnessed a small piece of history and I didn't even know it (which is probably usually the case). The problem that gets me to this day - there were people who knew what they were doing and nobody stopped them from selling bad loans and then taking insurance on them - bankrupt on selling.
Just something that has been on my mind lately as we're all facing financial uncertainty. Sorry if this seems way off topic.
-
You need to build that context.
-
06 August
Storm clouds on the horizon. @mat
Not good. But, that's what I was afraid was going to happen.
(I'm talking about the recent cloud based hackery if you weren't aware of it.)
-
05 August
The fear and anxiety that is driving you nuts is the direction you should pursue.
-
03 August
Everything is a startup.
-
01 August
Try, try and try.
-
31 July
I see too much internet these days.
-
30 July
From one day to the next I don't know if it's going well or not. I wish I could hire more help...
-
27 July
What if everybody on the web was so busy creating content that nobody had time to see what others were doing anymore?
-
In my mind, the Olympic theme song is the theme from Star Wars.
-
24 July
The modern age is foundering on the paradox of too much magic, too many layers of complexity heaped up at too great a scale.
Sobering stuff by James Howard Kunstler at COLORS magazine.

-
Recently I helped legendary Burton photographer Jeff Curtes put together his Indexhibit site. The typeface we used is Colfax from Process Type Foundry. I'm quite happy with the final product.
-
23 July
I recommend writing it on paper.
-
22 July
It doesn't want to be a 'social' network. It wants to be a real network.
-
19 July
Simplification isn't always elegant. It's really just another process in your toolbag of logic.
-
18 July
"It's taking me a while, but I feel like I am getting closer figuring out how to let the parade march by and go happily along my way."
Andre Torrez via Gruber
-
Vacations are great for getting back on track.
PS: my slow blog has been lacking lately...
-
17 July
I have never enjoyed holding a device to the side of my face and talking into it - I've never liked telephones. Ever. But, I have to use them sometimes.
I also really don't like getting phone calls as they are often interruptions to whatever I'm doing at the time. I like that a phone is there when I need to make a call. I'm self-centered that way and for me that's the way phones should be used.
Today I was thinking about Twitter. I don't like tweeting things much. However, I don't mind answering people who tweet me. It's like the opposite of my phone that way.
Note: I adore my iPhone because it's a computer that does alot of other things besides simply being a telephone. I still don't really like using it as a phone though...
-
10 July
I'm on vacation in Italy - taking some much needed time off (although I'm not far from the web).
Having a moment to feel lucky. Back to work in a week - will finally start rolling out the fun kind of updates.
-
04 July
You know you are an internet success when you get email from SEO people every day. :/
-
02 July
-
Spelling errors are the new concrete poetry.
-
01 July
-
Last week, for the first time in my life, I dreamed of having a record shop and I'm not completely sure why. This week, it appears that it's going to happen. Kind of...
-
Tonight I was trying to imagine what a website designed by Tibor, using all of todays technology as things, would be like.
At the same time I was putting some final touches on a photographers site I've been working on and I started feeling guilty for using absolute positioning the way I was. Making sense of things is often simply an act of changing the story (and I'm not sure if that's good or bad).
-
30 June
I am in search of the simple, elegant, seductive maybe even obvious idea.
~ Tibor Kalman
-
27 June
My buddy Yale at Luakabop got me addicted to this Shirley Ann Lee track. On repeat...all day...
-
26 June
The embassy next door and it's percolating communications tower make me feel like I'm at a Stereolab or Pansonic concert that goes all night. That would be super awesome, by the way, if it really happened.
-
I feel bad about the things I posted earlier today. Of course, I'm not really revealing what's going on except that I'm not happy. I won't take them down though...
Today was a really hard day. By the end of the day I literally feel numb all over from everything. Tuesdays and Wednesdays (middle of the week) have been the most difficult lately.
-
The amount of support that I'm doing everyday is crazy. I refuse to outsource this. I have to find a way to work smarter. If you are in a queue, I'm sorry. I'm trying to get to everybody.
-
Reward creators.
[ insert curse words here ]
Sarcasm. I guess.
-
25 June
Perhaps I'm not a visual person because I've never enjoyed spending all day in front of Illustrator or Photoshop even when it was my primary job function. I think on paper with messy drawings or via speaking with others. That's where design still happens for me.
-
24 June
When the status quo is in your favor you don't have to ask questions. But, maybe you should be...
-
23 June
The internet is making us all pretty boring. And commodities, but I won't do into that right now (Facebook, Google, Twitter, etc).
-
20 June
The 'end' is always near. Let's have a party.
-
It's a great song when you don't want it to ever end.
-
I've been on a Jonathan Richman (and Modern Lovers) kick lately - can't get enough.
-
19 June
Prediction: the next economic bubbles will be robots and space tourism. Well, and financial 'instruments' of the week.
-
Encourage people to visit creators websites or hang out at a portal site to get max traffic? Well, if you know me, you know what I'm going to say...
-
18 June
Something that worries me about the web these days is lack of proper attribution (credit).
What's happening is that a person might tumbl, tweet, pin, liked (Facebook), whatever, something and not give any kind of credit. But, in many cases, it's done a second time by another person and even if it has a credit it ends up falling out of context or being distorted.
I know in my case, I have seen my tweets be retweeted and end up looking like somebody else was the source. I don't believe there is any bad intention, it's just that there is nothing in place in any of these systems to carry the original source information.
Another example, a friend of mine made an object and displayed it on his website. Google indexed the piece and redisplayed it in their image index (without any permission to do so may I add). A person searches, sees the image and simply grabs it without any thought and places it on their site. Once again, it's not bad intention, but I think people believe that anything they find in a Google image search is fair game, it's just shortsitedness.
Now, that same image, I have seen displayed many times in an image search and not one of them was the original because others had blogged, tumbled, tweeted, pinned, liked, whatever, that image. It's not right.
-
I'm looking for a student summer hacker/dev type to help me out with some small projects (and probably some chores around Indexhibit). Ideally, you're pretty good with CSS/HTML and would like to learn more about javascript and PHP (if you aren't versed already).
You have a sensitivity for typography and good design. You know how to work independently and keep things clear and organized. You work on a Mac.
We'll talk about pay and schedule. Please do not apply if you already have summer employment or a load of ongoing freelance work.
I'm just a tiny one person studio in the middle of nowhere so we'll be telecommuting to each others computer via Skype and whatever new flavor of the day communications apps we can find (we gotta have some fun).
My email address is at the lower right hand corner of this page - send me your story - I don't really need to see a CV (but I do want to know where you are going to school).
-
The future will always be there.
-
17 June
Everyone is afraid that we will return to the middle ages when a very small group of nobility held all of the wealth (gold and land) and the masses starved. But here's the difference: in the middle ages all production was craft production for the wealthy. There was no mass production using large investments in capital production.
The middle class grew to its current size because of capital investment in mass production which reduces the costs of goods so that the masses can afford them. The rich are a very tiny group of people. If they control the robots and all capital production, as they do today, who will they sell their mass production to if the middle class no longer exists? The answer is nobody! They will have no market for production on the scale that the fictional scenario proposes.
'fundamentalist' commenting at the Economist.
-
This Sunday morning, every single email account that I have, even the non domain specific ones, have help requests in them. I thought this is why I implemented a help desk system last week (via our contact form) - it doesn't seem to help much.
-
16 June
It was like running a marathon and then doing a triathlon immediately upon it's conclusion (release). Things are finally getting back to normal.
-
14 June
Tak a moment to look at the shadows.
-
Which band is the new Violent Femmes (eventhough the original still continues to make albums)...will there ever be one?
I actually got to see them live back in 199? - it was not long after Nirvana had hit and they made fun of Seattle for being too cool because people were throwing their shoes at the band and all the tattoos. They threatened to leave the stage a couple times but never did. It was an amazing show but I felt embarrassed for Seattle.
-
12 June
Creator vs Aggregator
Yeah, we all have the same answer but the aggregators seem to be kicking everybody's ass these days. Curation (on the web) is overrated. Go outside and make something today - without a computing device.
-
09 June
Holy shit! People argue via the net! Via social services too! Woot!
Yeah, it sucks...
-
Eyeballs to page view ratio - the internet is mostly unread.
-
07 June
What I really want, because I live in an area with a slow internet connection, is a desktop Youtube application that allows me to cache videos to my computer so I can load them up (overnight). I'm not trying to circumvent Youtube advertising, which is why I believe this doesn't exist, I simply don't want to have to spend alot of time trying to watch the four vlogs I watch everyday.
Additionally, it would have the ability to load your specially selected subscriptions in the cache (basically downloading them).
If I had the money, I would hire somebody and do this myself, but I don't. And I think Youtube would find a way to kill the app.
-
04 June
I just want to feel everything.
-
After that dinner I'm ready for some sumo wresting - holy oh my what a meal. Roll me over now, please. #korean
-
03 June
I think what I really want is to simply slow down time.
-
02 June
Statistically speaking I'm still at zero. I love it. Nowhere to go but, more - should I decide to turn them on again. ;)
-
Tonight my wife smartly pointed out that cancer is a much healthier way to die than heart disease. Ouch.
-
01 June
Can the click of a mouse have real meaning? How is it preserved and/or articulated?
Does every click have meaning?
-
31 May
-
I don't really feel so great these days...
-
29 May
Problems of style.
-
27 May
At this point, I'll simply be happy if my friends use it...
-
22 May
I'd rather crash and burn flamatically than be somebodys fucking footnote.
-
21 May
Somebody, quick, invent a keyboard that uses hammer and chisel. It will go well with Cat Power on the stereo.
-
I don't have enough time to live in the present.
-
Life of patterns.
Patterns of life.
-
20 May
Music for Thoughtful People
-
18 May
In memory of my awesomely nice uncle Tauno:
How do you tell a Finnish extrovert?
He looks at other people's shoes.
Note: I'm of Finnish descent and consider myself very introverted. ;)
-
It's pretty easy to have a 'big' idea. It's alot of work creating the 'right' idea.
-
17 May
Sometimes I wish I could crawl into my cloud based computing device and take a nap.
-
16 May
Are designers inherently full of lust?
-
15 May
I am a chef making fine hamburgers for my patrons.
-
13 May
The unsent emails are often the best ones.
-
There is always a tiny group of optimistic crazies even in the worst of situations. Right or wrong, you want them on your team.
-
11 May
Anonymity is the curse of the web. I'm not saying that governments need to enforce internet ID's or anything like that, but I am saying that there are alot of people who take aggressive advantage of being anonymous on the net. If you have something constructive to say, be honest and stand behind it.
-
Now that you are all grown up, is the information you find better or is your ability to filter information better? Both?
There are alot of smart people in the world and finding them can be very difficult. I don't find that I'm any smarter than before (the financial crash in 2008) but now I have a variety of sources who are not on the major path and I do trust.
Of course, it still seems that nobody can quite understand what's really going on with economies and/or how decisions are being made. It's clear though that the endgame is the reduction of entitlements and allowing other economies some time to advance.
Which, did happen in Africa in the 60's and 70's and look how that turned out for the following thirty years afterwards (these days there is a boom again though). When will the bubble mentality of finance/economy stop and why aren't some governments doing more to stop it?
-
09 May
When you live in a world of absolutes, you are forced to think differently.
Most of us (in the West), aren't in this position. Tonight, after two and a half years, I had this realization. The smallest things can seemingly take on a monumental approach.
I feel privileged and humbled that I have this understanding now. It could be life changing, but I doubt it (since I will return to the West at some point).
-
08 May
If you have experience customizing Cpanel I have a little project I need some help with - get in touch.
-
06 May
It kind of feels like everywhere in the world is being built/rebuilt at the same time. Better travel now before it's too late.
-
04 May
One of my biggest accomplishments is that I made something that manipulates whitespace well.
-
03 May
I like watching daily vlogs made by Canadian rednecks.
-
Success is an strange word.
-
I live in a space between languages.
Having lived abroad for almost ten years now in predominantly French speaking culture - a language I still do not get along with very well - I have to prepare myself mentally before I go into various situations. What language will they speak? Can I get by with English this time? Who is around the help me translate? The context will be such and such so I should look for these kinds of words/phrases - kind of things.
But, the funny part, when I'm in the US or UK and people start talking to me I often pause to figure out which language they are speaking. I know this one! - I think to myself. I end up stumbling into alot of conversations both relieved and surprised that I even know my own language.
-
01 May
-
A bunch of people have asked me how I'm doing these days - if you've read the first post on this site you'll get the idea.
I'm doing quite well. Yesterday was a really rough day, but not indicative of the average day. Even a year ago, if I was under alot of pressure (and who isn't with work at times) I probably would have broken out in a terrible flu as sarcoidosis breaks down the immune system.
Today, I got up and took a walk at the beach before getting to work. I'm looking forward to next week - it's time to get things moving again. And thanks to all those people who asked - that was nice.
-
The funny thing is that you do all of this work just to get to the starting line. The real work is only beginning.
-
Are you a worker or a manager? How do you know?
Are you in meetings or on the phone all day? This means, you don't really have time to 'work' much (code/design/etc). Personally, I prefer to be a worker. Lately, I've had too many meetings where I usually pull my hair out and doodle notes about doing the actual work.
Happy May 1st workers!
-
30 April
Indexhibit. That, useful thing.
Today was the day we were going to release the next version but it didn't happen. I have spent alot of time working on it between projects and real life events. I am looking forward to seeing it out there again more than anybody else.
Today, we had a releasable thing and nothing at all to back it up. The website wasn't ready and the most basic tutorials and utilities were not ready. I'll take the blame for that - it falls squarely on me. I spent all the time I could up until release day doing as many things as possible - if you know code you know that it's never really done. There wasn't enough time. Do we release without the backup or not? I fretted all day and I think I had alot of wishful thinking.
Everybody told me to wait a few more days but I made a promise so I didn't listen until the day was basically over. So, for the next few days we'll get the house in order so the release party can be less random. I've already said this a few times, but I'm going to make myself available to anybody who needs some quick help once we release. I want everybody to be successful and I even think that this Indexhibit is not bad.
Although I was very tired today, it was really nice hearing from so many people - I didn't really think that people were looking forward to it so much. I like that it's special in it's own way - this is how Eatock and myself want it to be. Thanks!
-
29 April
I can't believe I have new features springing to mind at this stage. There is this one feature, in a format specific situation, that we'll have to do. The hard thing about this work is that when it's released the real work is only beginning.
-
What I like about Twitter is that it feels kind of personal messaging with people I don't know. What I don't like about Twitter, aside from the mass of nonsense, is that it does create a kind of a lack of privacy. I'm still getting used to it.
-
27 April
Diced, crisp, cold iceberg lettuce on nearly any kind of pizza is incredible. This, of course, excludes any 'pizza' that has pineapple - that's not actually pizza.
-
26 April
Is there something special about that link or button you are about to push? What makes it special?
-
25 April
When is it a career? When are you a 'professional'?
Don't say it's 'money'. I don't know the answer. I like being an amateur - it keeps me actively trying and learning new things.
-
What does it want to be?
-
22 April
Is the internet, generally speaking, teaching us all to be hyper reactionary?
-
After another week, my next big project will be not working on weekends.
-
20 April
Being outright obvious is a great trait.
-
18 April
What the world needs are more drum solos.
-
17 April
Do you remember when The Matrix came out?
-
15 April
The slow reverberation of an idea working through the mind is a beautiful thing.
-
You will always have that dream so why not pursue it?
-
14 April
Sometimes when I'm bored, and who isn't bored on the web from time to time, I search for online drama.
-
29 March
Live a little. Hire somebody who has done something interesting for the world instead of that person who worked on that campaign for that Fortune 5000 whatever. Take a chance!
-
28 March
The smiley face has become a new communication standard. ;)
-
27 March
I'm in search of an idea that doesn't have any form.
-
26 March
WANTED: Personal Assistant (online, because you don't live where I do) to help me keep track of important people, places and things and most importantly to keep me sane. Preferably, you speak some Spanish and French and that language they speak in the UK that I can't always understand. You must know how to operate an FTP.
-
23 March
Things are slow around here right now. Trust me, that's a good thing.
-
20 March
April 30th is National Honesty Day. It is also the day.
-
18 March
Cursive handwriting is clearly being left behind in the schools. I challenge people to not only continue using cursive but to never actually take the pen/pencil off of the writing surface from word to word (or even not at all). It's not easy.
-
06 March
If you want to make a mint on the web it's simple - just sensationalize anything. Myself, don't approve of that practice though.
-
01 March
When I was a kid my internet was the phonebook and encyclopedia.
-
26 February
It's important to know what you are doing, but oftentimes the most creative solutions arrives from those who don't know what they are doing. Of course, it usually takes a person with experience to smooth out the rough parts. I am often searching for things I don't quite know how to do these days...
-
-
24 February
I can't think in bullet points. Can anybody think in bullet points? Is that a good thing?
-
Did Apple win? It's seems that everybody, including Samsung and Mozilla, is creating both hardware and software. Seems like the model worked.
-
Often, especially in social situations, I feel compelled to converse when I simply want to listen.
-
23 February
Going backwards is often a more considered kind of forward progress. I like going backwards (but I'm sure there are some people here who want to kill me for that). ;)
-
21 February
One has to consider that they don't have the best information or that they are simply wrong.
-
16 February
What percentage of your job is implementation?
-
15 February
Can you think of any foods that are blue? I mean really blue? I don't think it's meant to be a color for food. Even blueberry jam isn't really blue, it's purple.
The only blue foods I can think of are beverages - super sugary beverages.
-
14 February
It can be difficult abstaining from a seductive design.
-
I simply don't have a sales pitch.
-
12 February
I think most rock stars don't live like 'rock stars' and the ones that do end up in very difficult situations.
-
10 February
I have a hard time keeping in touch with all the people I've met over the years - it's impossible to keep people updated on what you are doing, etc. Most people will simply use Facebook or Twitter but the noise ratio is so great on social networks it's not very high quality in my opinion. I don't like newsletters and notes targeted to everybody on the "list".
Keeping a blog is another thing - I don't read many blogs and I believe that most people don't read rather personal blogs much anymore. Does Livejournal still exist?
I'd like to see a service where you input somebody's name, email address and why you were interested in them and then select an amount of time (6 months, 1 year, etc) when the tool would notify you to send a friendly note. One could easily image the additional options that might exist. Like anything else, the more people that used the service the more useful it could be come.
This way, one would be more likely to receive a personal "hello" note instead of "I'm living on the moon come by anytime" note that is out of context. I guess it's a form of CRM - maybe somebody has already made this app. I guess I should look around. ;)
-
09 February
When in doubt use 50% black (grey).
-
08 February
People think we make money from open source? I don't. And I still have to cover the bills.
A few times over the years people have suggested that we open up development so our donations will increase. Meaning, we allow other people to do the work for us so we can get paid for their work?
Am I the only one who feels that this is dishonest? At least in my experience, it absolutely does not work that way.
-
07 February
What is it about the web that makes some people so endlessly, ceaselessly, tirelessly persistent about being more 'right' than others? As best as I can tell it's the lack of human contact we receive via voice, eye or bodily communication.
-
Sometimes it can be really difficult being happy on the internet because there are really quite alot of people actively being negative on it. It can take you down but you have to keep on trying.
-
06 February
I could easily turn this into a long essay or even a book but I'm going to say it as simply as possible:
Life should always be special.
-
04 February
My spelling is getting really bad. And, sometimes I type so fast the ideas come out wrong. It's not uncommon that I will conjoin two words accidentally or subconsciously and only catch it if I proofread things. *If* I proofread things. Email is not such a good medium for communication in my opinion. I wish email apps were more like voice messaging systems...
-
If you don't know how to cook start with chicken. Like, roasting a chicken or making a stock.
-
02 February
Last night I slept in a country that doesn't exist.
-
31 January
There is something endearing about the person who will chase you across the city on their moped just to ask to be your guide. And, when you say 'no merci', still proceeds to show you around.
-
28 January
generic vs default
i love paul simon
castles
3347 to go
-
26 January
Preparing to drive 4,100 kilometers. Will be eating alot of nuts and dried fruits along the way. Lifes Rich Pageant is the greatest driving album of all time. Feel free to make suggestions...
-
25 January
Many years ago when I created publications I used Quark and did most things by hand. Specifically, I used the text flow feature and was mostly content with how it worked.
Today I suddenly realized that with the web we don't really deal with text flow and pagination very well at all. Which is too bad, but it's a kind of liberation from handling that particular problem.
* I believe there is a specification in CSS3 that does something in this regard but I'll believe it when I see it. I've also used Masonry in the past (and on this site) but I wish there was a less automatic way of doing things.
-
24 January
"We spent the summer in Bushwick listening to Slim Whitman records slowed down..."
Holy crap, I'm sold!
-
I'm not sure if this is working. A few people have asked me what the point is to this blog because alot of the content is really mundane.
I'm still trying to find that gap where I feel most of these thoughts belong. Sure, I could do this on Twitter but I don't want to use Twitter. For the most part, these thoughts are the ones that don't want to be filed under work. In fact, I think they want to defy categorization which is impossible. I don't want to write much about work or simply reblog other peoples work which is what most blogs are about.
I'm not trying to be profound and I don't worry too much about what I'm saying - I'm just trying to have a little fun with an unfinished idea. All I can really tell people is that we'll see what develops in the future - the approach is a work-in-progress itself.
-
23 January
Breakfast knives!
Breakfast knives?
-
22 January
-
11 January
Social networks...bah!
Create your own. Get to know people. Be genuine and honest.
The "social network" will not save you. Take the opportunity to really know other people.
Sorry, I'm old skool. I want to know the people around me. There is nothing better than getting to know a voice or even seeing a persons facial expressions.
-
Somedays you plan.
Somedays you design.
Somedays you build.
And, somedays you reduce.
Yesterday and today were days of reduction - my favorite part of the process.
-
10 January
To comment or not to comment (Via Gruber). That is the question.
I doubt I'll ever use the commenting system around here - it simply seems less fun to me (and people have always felt free to tell me what they think via email).
-
09 January
I find that staring intently at coding problems tends to help resolve them more quickly. Kind of like watching El Topo on a Monday morning. Oh wait. lol
-
08 January
"This is a 250 dollar can (of clams) and we're eating it with toothpicks."
~ Anthony Bourdain
Damn, I love Spain too.
-
At Christmas of 2007 I bought my wife a beautiful Brompton. During Christmas of 2009 the bicycle was lost during travel. We had built a special wooden carrying case for it and were quite unhappy about the loss. We tried to followup regarding the disappearance but it was with an African airline and it was an impossible task.
This year, just after Christmas, the bike was found?! She received notification that her bike was being sent home (it was listed at her parents residence in Belgium). Apparently, it had been sitting at the airport in Las Palmas for two years?! Yes.
Bike and biker will soon be very happily reunited.
-
07 January
How to assemble your chair with Enzo Mari.
-
Sleep is divided into 2 stages: rapid eye movement (REM) and nonrapid eye movement (non-REM). REM and non-REM sleep alternate in 90- to 100-minute cycles. Most dreaming occurs during REM sleep. Nightmares usually occur in the middle of the night or early morning, when REM sleep and dreaming are more common.
-
I just woke up from a bad dream. One of those awful feeling dreams where when you wake up you are one hundred percent absolutely awake. I might have even been muttering things out loud during this one.
The dream was of a technological future where everything is invested in 'the cloud'. The work you do, every keystroke, time-tracking, the usual things. But, it went further with tracking of body and eye movement, attempts to read your mind, number of steps you take to get a water/coffee, the amount of time it takes you to get home, not only your use of your refrigerator but the amount of light outside of the refrigerator when you open it up (like, late at night). It went on and on...
The detail that went through my mind was a total overload.
Of course, the dream didn't specify what the data was for but we can all come up with ideas on that front. Paranoid? Perhaps. Is it really that scary? I don't think so, but it's something to think about until I fall back asleep.
-
04 January
For a couple years now I wanted to start making things with wood. I know that many folks building websites feel the same. Websites are abstract - you can see and feel but you can't touch them. More and more, I wanted to touch things (I totally understand Steve Jobs obsession with 'texture' in that respect).
A few months ago, after a year of slowly acquiring a solid amount of tools (which is very difficult in this part of Africa), my wife and I set out building things before relatives arrived for the holidays.
It was not easy. In fact, it was heartbreaking. We knew we needed this or that tool to make the job more simple. We're an architect and a graphic designer, and we know we have talent, but we were unable to do what we wanted. However, with screws and very simple joinery we got the job done.
For Christmas, we had family bring us alot of things - our tool repetoire doubled (we had everything we bought sent to them on our behalf). It was probably the best Christmas I've ever experienced.
One of the first things you need is a decent workbench. We didn't have one so we simply placed a sheet of plywood on top of a much nicer table. It was not easy building things, working at an odd height and worrying alot about ruining the table. Not to mention, we have very little vise capabilities (and the only vices you can get here are the more terribly cheap Chinese vices - the one in the shop didn't even work properly).
So, after the holidays I set out to build a proper workbench. I did alot of thinking about what I wanted but in the end it wasn't possible - I can't get solid hardwoods here that are traditionally used in a classic workbench. With a heavy heart I kept researching until I found the Ultimate Workbench. We considered how we could adapt things and in the end I simply felt that we needed to just build one.
For myself, this felt like an Indexhibit. I knew it would do the job and I could adapt things according to my skill and needs. I jumped right in, bought the plans (for ten bucks) and got 'stuck in' on things (I'm not totally clear on the meaning of that phrase but Eatock has been using it alot and I get a giggle out of it). The past three days I've been working on this and it's been great. I'm a novice builder and everything I do is a learning experience and I'm loving it.
We are already nearly completed but we have to find some small parts for the sawhorses around the city and this could take a few days - the photo is of a nearly completed workbench. I told myself I wouldn't get back to work for Indexhibit until it was done but I have to stop for the moment. I'll post some completion pictures when I can.
Not really related but still related, speaking of Indexhibit, anybody feel like taking a look at the beta and giving us some feedback? ;)
Ps: Sorry it's not the best photo - low light, iPhone...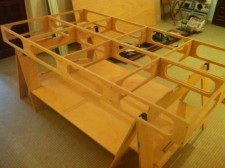 -
03 January
-
30 December
Here comes 2012.
-
28 December
Have a happy new year.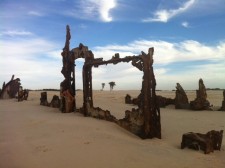 -
22 December
Robyn Hitchcock has alway been holiday music for me for some odd reason. Here's a funny song about Gene Hackman.
-
A few people have already mentioned that my green color scheme is a bit much. Well, I'm just a little crazy that way. Looks fantastic on my Macbook Pro so I'm in love with it. Pink on red might be next.
Have a Merry Christmas. ;)
-
20 December
Nara, Japan 2011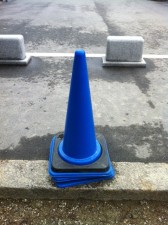 -
"My favorite buildings and me..."
-
19 December
I would make a terrible cake designer because it would have to be super minimal and not that sweet. I think I'd rather make empadas de galinha instead. Portuguese chicken pies for any and all occasions!
-
18 December
Apparently, 'scrabble' is an actual verb - to scrabble. Its meaning and usage is nearly identical to scramble as best as I can tell.
-
17 December
How do you build a successful business?
You, understate and over-deliver (and be good). It's that simple.
-
16 December
People are now referring to traditional blog activity as 'slow blogging'? As opposed to something fast like Tumbr, I guess. Thing is, I love that! I am a slow blogger then.
-
15 December
While playing Scrabble tonight I mentioned to a friend that every time I go to the beach to work I always have a great time - I can think very clearly and feel reinvigorated. He said it's the iodine. Apparently, there really is something to this - link.
Furthermore, he told me that in Italy they have a program for underprivileged children that takes them to the sea to experience the rejuvenating effects of the ocean/iodine.
Now, regarding that silly aside I made about every office/studio/agency space needing a beachfront workspace? Seems like a no-brainer to me...
-
In response to John Maeda's tweet.
Do you remember the agony of learning how to insert an img with html?
-
Last week I logged out of my Google+ and Youtube accounts. I don't like that with Google+ you are being closely tracked around the web. Facebook does a similar thing but I rarely visit that site even though I have an account. I deleted all the associated cookies, as well.
Yes, I realize they probably have other nefarious ways to track me but I'm making things a little more difficult now.
To put it simply, I "unlogged" from the social web. Except, I still use my Twitter account - I like Twitter and I'm comfortable with them even though I do not post very frequently.
I'm all for a good, free service but I don't find the tradeoff of a free email or free videos enough to warrant that kind of tracking. I'll be resistant, if that's what it takes and (try to) occupy the unlogged internet.
-
Today I needed to be a little more focused than normal so I chose to avoid email and the general web and drove to the beach. There is a great cabana where I can have a coffee and work. During the day it's usually empty.
I think that every office/studio/agency should have a quiet beachfront working space.
On the way home, having a clear mind (being near the beach always does that for me), I decided to drive home slowly so I could prolong the feeling and continue thinking. When you have the opportunity, there is nothing like a slow walk or drive. The journey is often more interesting than the arrival when you have time to see what's happening around you.
-
Yes, please. I'll take one of everything.
-
12 December
Why is Indexhibit taking so long, Vaska?
Unfortunately, it's a fair question. I don't really have an excuse except to say that life has gotten in the way over the years.
Somewhere towards the end of 2007 I started feeling kind of strange. I would have shifting vision or break out in a terrible sweat during the day. It would quickly pass and I would get back on with the work at hand. I was terribly busy and was only beginning to have fun with the project I had been working on for about a year at that point.
More and more though, I started having days when I was tired and felt short of breath. Sometimes when I had people working in my studio with me I would sneak away to our house and work from bed checking on progress from the meeting I wasn't really attending. I didn't want people to know I was feeling this way.
Eventually, I believe it was early 2008, I developed a terrible, uncontrollable cough. I tried naturopathic remedies and teas and finally, after fainting in the street one day and a few days where I was in so much pain I couldn't stand up, I reluctantly agreed to see the doctor. I had to acknowledge that it wasn't simply going to pass.
The first rough diagnosis was cancer. I had to wait three weeks before they were sure, after a biopsy and a bunch of tests, that I had contracted sarcoidosis. This is one of those rare diseases you hear about on Dr. House. I never felt comfortable talking about it publicly (especially on the web).
The causes of sarcoidosis are mysterious but they suspect it's a combination of pollution and stress that wears down the immune system and then all kinds of crazy things happens. Once, a crack appeared in my field of vision and passed slowly from right to left over twenty minutes or so. It was hard being patient while that happened.
Ultimately, in my case, I was lucky that it wasn't fatal and I never had to take one ounce of medicine. Instead, I had to simply ride it out. For the next year I had to fight a kind of brain fatigue (I don't know what else to call it) that made me either melt away or get really ornary. It would occur at random times during the day. I wasn't at my best but I managed to keep working from bed.
Finally, I believe around the end of 2009 I could tell I was more or less normal again except for some minor loss of lung capacity. By this time, I was moving to a remote country and it was a good time to enjoy the warmth and the sun and relax - I needed that.
I have still been too busy between then and now and alot of things have changed but I'm grateful to still be here and doing things that I really do enjoy. There will be a new Indexhibit shortly - thanks for being patient. All I hope is that people find it useful.
-